"Simplicity is the ultimate sophistication" – Leonardo Da Vinci
Walkthrough the monuments of the Renaissance era
Unwind in the spacious main dining area or sip on coffee or cocktails in the lounge area conceptualized after Renaissance Italy and features Tuscan-inspired frescoes. The ambiance and architecture are reminiscent of an Italian art gallery. The softly lighted, intimate atmosphere, combined with vibrant music, will allow you to relax and enjoy the sensuous, inviting Italian ambiance while also enhancing your dining experience. The central character of the interior is Leonardo Da Vincci and the restaurant displays a few masterpieces by him. From the minute the door is opened, it feels as if you have entered into another atmosphere and world, Bella Vita by Leonardo carries you to Italy, simulating a meal in Italy, after a long journey, the feeling of being at home for the Italians, providing a comforting, alive atmosphere for a great meal and great experience.
This piece, "Bella Vita by Leonardo" is fashioned of rustic raw wood. The comfort of diners is enhanced by well-spaced wooden tables and a variety of seating choices. Seating arrangements are great for all parties as the lighting is gently accentuating the ambiance. The ceiling is adorned with rustic wood, which adds to the sensation of antique splendor. Bella Vita by Leonardo regales guests with picturesque views to complement the wonderful menu.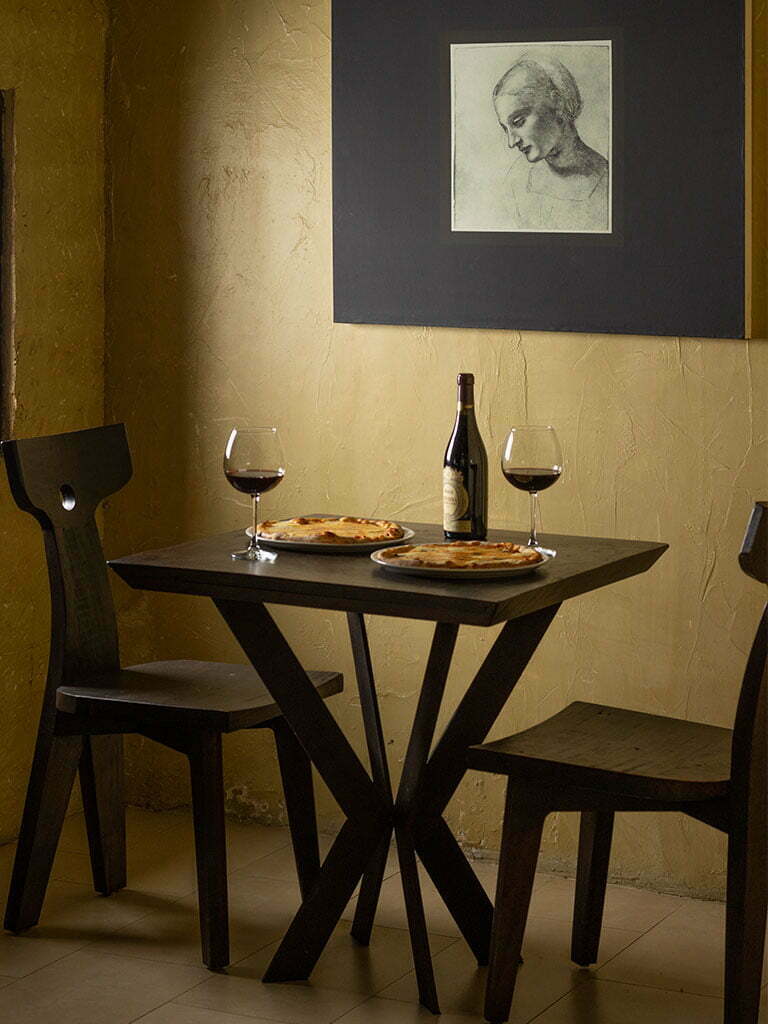 Bella Vita by Leonardo
2 0 2 0
Bella Vita by Leonardo is the ideal setting for a one-of-a-kind gourmet dining experience, serving seven-course Italian cuisine in a scenic setting providing a memorable experience to its guests. The relaxed and convivial ambiance of the restaurant allures the aromas and flavors of authentic Italian cuisine where diners could enjoy the sounds and emotions of dining. The architecture and the interior inspired by Renaissance Italy elicits in the client the experience of dining in Italy. Bella Vita by Leonardo features an exclusive wine gallery, as well as a selection of imported beverages. It provides a full bar, two private lounges, and two open dining areas that accommodate up to 80 people.